舰艇抗爆抗冲击技术现状和发展途径
1 中国船舶科学研究中心, 江苏无锡 214082;

2 中国舰船研究设计中心, 湖北武汉 430064
详细信息
作者简介:

周心桃,女,1969年生,硕士,高级工程师。

通信作者:
The state analysis and technical development routes for the anti-explosion and shock technology of naval ships
1 China Ship Scientific Research Center, Wuxi 214082, China;

2 China Ship Development and Design Center, Wuhan 430064, China
舰艇抗爆抗冲击技术现状和发展途径
由
刘建湖,等
创作,采用
知识共享署名4.0国际许可协议
进行许可。
摘要: 抗爆抗冲击能力是舰艇生命力的重要组成部分,直接影响着舰艇战斗力的发挥,是一项影响全舰(艇)综合性能发挥的总体能力。与世界先进的舰艇相比,我国舰艇的抗爆抗冲击能力总体上比较落后,迫切需要全面提高。提高舰艇抗爆抗冲击能力需要从资源、技术和管理几个方面共同努力,其中技术提升是非常关键的一环,而技术途径对于技术工作的效率和效益具有很大影响。首先,从技术层面综述了国内外舰艇抗爆抗冲击技术和能力的现状与发展趋势,然后,分析了制约我国舰艇抗爆抗冲击水平提升的瓶颈问题,根据工作的轻重缓急程度,给出了提升舰艇抗爆抗冲击能力的技术途径建议,可为舰艇抗爆抗冲击研究、设计与评估工作提供参考。

Abstract: The Anti-Explosion and Shock Capability (AESC) of naval ships or submarines is a primary in-dex that influences the comprehensive marine performance and is an important prerequisite of the surviv-ability, which can directly affect the performance of combat effectiveness. The AESC of naval ships or sub-marines of our country is poorer than that of the developed countries and needs immediate and overall en-hancement. The task involves resource assignment, technological development, and management measure-ment, where the technology is the key, and the technical routine is of vital significance. In this paper, some viewpoints are proposed on the technical routine of enhancing the AESC of naval ships or submarines. First, the status and the tendency of the AESC of inner and abroad naval ships and submarines are re-viewed from the aspect of technology. Next, the key problems hindering the AESC enhancement are ana-lyzed. Finally, certain proposals are presented for the technical routine of enhancing the AESC according to the works with different importance and emergency. In brief, the proposals serve as good references for the research, design, and assessment of enhancing the AESC of naval ships and submarines.

PUSEY H C. Technical information support for surviv-ability[J]. The Shock and Vibration Bulletin,1983, 53(1):21-31.
SAID M O. Theory and practice of total ship survivabili-ty for ship design[J]. Naval Engineers Journal,1995, 107(4):191-203.
HERING F S. United states fleet survivability of US na-val combatant ship[J]. The Shock and Vibration Bulle-tin,1983,53(1):16-20.
BEACH J E,BRUCHMAN D D,SIKORA J P. Ad-vanced double hull concept reduces costs,increases capabilities[J]. AMPTIAC Quarterly,2003,7(3): 5-11.
POTTER P. Surface ships put composites to work[J]. AMPTIAC Quarterly,2003,7(3):37-40.
BARSOUM R G S. The best of both worlds:hybrid ship hulls use composites and steel [J]. AMPTIAC Quarterly,2003,7(3):55-61.
BARSOUM R G S. Hybrid composite and metallic hulls-affordability, stealth, strength and durability[C]/ASNE Engineering the Total Ship(ETS)Sympo-sium. McLean,VA,2008.
VAN AANHOLD J,PEL S,KAPPEL E,et al. Design for UNDEX survivability of an integrated modular mast[C]/78th Shock and Vibration Symposium,SAVIAC Unlimited Distribution Proceedings. Philadelphia,PA, 2007.
DOWNEY J. DDG 1000 class destroyer[R]. The Amer-ican Society of Naval Engineers(ASNE),Flagship Section,2013.
PARK J W. Underwater explosion testing of catama-ran-like structure vs. simulation and feasibility of us-ing scaling law[D]. Korea:Korea Advanced Institute of Science and Technology,2012.
BANKS S. Submarine propulsor technical develop-ments, opportunities and challenges[C]/Warship 2011: Naval Submarines and UUVs. Bath, UK,2011.
张树吉,凌如镛,蔡秀生. 舰船生命力技术的若干新概念[J].舰船科学技术,1996(5):1-7.
HARNEY R C. Broadening the trade space in design-ing for warship survivability[J]. Naval Engineers Journal,2010,122(1):49-63.
COPLEY S M,REUTZEL E W,MERDES T A,et al. Design,manufacturing, and testing of an im-proved watertight door for surface ships[J]. Naval En-gineers Journal,2010,122(4):93-103.
EVANGELOS K. Optimization of the survivability of naval ships by genetic algorithms[C]/3rd Euro-Con-ference on Computer Applications and Information Technologies in the Maritime Industries. Siguenza, Spain,2004.
CULLIS I G,SCHOFIELD J,WHITBY A. Assess-ment of blast loading effects-types of explosion and loading effects[J]. International Journal of Pressure Vessels and Piping,2010,87(9):493-503.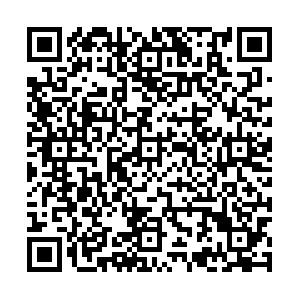 点击查看大图
计量
文章访问数:

674

HTML全文浏览量:

76

PDF下载量:

308

被引次数:

0