无人水面艇航向航速协同控制方法
海军工程大学 动力工程学院, 湖北 武汉 430033
详细信息
作者简介:

曹诗杰,男,1991年生,硕士生。研究方向:舰船动力装置总体设计、分析与优化。E-mail:975526435@qq.com

通信作者:
The course and speed cooperative control method for unmanned surface vehicles
College of Power Engineering, Naval University of Engineering, Wuhan 430033, China
无人水面艇航向航速协同控制方法
由
曹诗杰,等
创作,采用
知识共享署名4.0国际许可协议
进行许可。
摘要: 针对无人水面艇(USV)在未知干扰环境下的自主运动控制问题,研究基于模糊自适应算法的USV航向、航速协同控制方法。设计以航向角偏差量和直线距离偏差量为输入量,以及以舵角偏转控制量和油门开度控制量为输出量的模糊控制算法,并通过以航向角偏差率为输入量及以控制周期为输出量的自适应控制,使系统响应外部环境的变化。以抵达目标点的时间和舵角变化次数的加权最小值作为优化目标函数,分析论域、控制周期等参数对控制效果的影响。优化分析的结果表明:此方法在不同海面风、浪、流随机干扰的条件下,均能使无人艇抵达目标点,实现点对点的自主航行。

Abstract: In order to solve the problem of autonomous dynamic control for unmanned surface vehicles (USV) under unknown conditions, a course and speed cooperative control method based on the adaptive fuzzy algorithm is studied in this paper. The fuzzy control algorithm is designed as to the inputs are the devi-ation of course and position, and the outputs are the rudder angle and throttle. The self-adaptive control method is applied, of which the input is the deviation rate of course and the output is the control cycle, to make the system effectively response to external changes. The objective function of the optimization is the weighted minimum of the arrival time and the changing frequency of rudder. The specific effects of the pa-rameters, like domains and the control cycle, are analyzed. The results of optimization analysis show that the method enables the USV to successfully reach the target point in random disturbance conditions with different wind, current and wave, and to achieve the point to point autonomous voyage.

YAN R J,PANG S,SUN H B,et al. Development and missions of unmanned surface vehicle[J]. Journal of Marine Science and Application,2010,9(4): 451-457.
DO K D. PAN J. Global robust adaptive path following of underactuated ships[J]. Automatica, 2006, 42 (10):1713-1722.
陈铭. 高速无人艇模型及航速/航向解耦控制研究[D]. 哈尔滨:哈尔滨工程大学,2011.
陈鸶鹭,程海边. 基于模糊神经网络控制的水面无 人艇建模与仿真[J]. 舰船科学技术,2010,32 (11):134-136. CHEN Silu,CHENG Haibian. Modeling and simula-tion based on fuzzy neural network for unmanned sur-face vehicle[J]. Ship Science and Technology,2010, 32(11):134-136.
CACCIA M,BONO R,BRUZZONE G,et al. Design and exploitation of an autonomous surface vessel for the study of sea-air interactions[C]//Proceedings of the 2005 IEEE International Conference on Robotics and Automation. Barcelona,Spain,2005:3582-3587.
CACCIA M,BONO R,BRUZZONE G,et al. An au-tonomous craft for the study of sea-air interactions[J]. IEEE Robotics and Automation Magazine,2005,12 (3):95-105.
徐博,奔粤阳. 自主水下航行器建模、控制设计与仿 真[M]. 北京:国防工业出版社,2013:117-138.
伍文晖. 水面无人艇试验平台设计[D]. 大连:大连 海事大学,2013.
LIAO Y L,WAN L,ZHUANG J Y. Backstepping dy-namical sliding mode control method for the path fol-lowing of the underactuated surface vessel[C]//Interna-tional Conference on Advanced in Control Engineering and Information Science. Amsterdam,2011.
CHWA D. Global tracking control of underactuated ships with input and velocity constraints using dynam-ic surface control method[J]. IEEE Transactions on Control Systems Technology, 2011, 19 (6) : 1357-1370.
DONG W. Cooperative control of underactuated sur-face vessels[J]. IET Control Theory and Applica-tions,2010,4(9):1569-1580.
BØRHAUG E,PAVLOV A,PANTELEY E,et al. Straight line path following for formations of underac-tuated marine surface vessels[J]. IEEE Transactions on Control Systems Technology, 2011, 19(3): 493-506.
CONSOLINI L,TOSQUES M. A minimum phase out-put in the exact tracking problem for the nonminimum phase underactuated surface ship[J]. IEEE Transac-tions on Automatic Control, 2012, 57 (12) : 3174-3180.
JIA H M,ZHANG L J,BIAN X Q,et al. A nonlinear bottom-following controller for underactuated autono-mous underwater vehicles[J]. Journal of Central South University,2012,19(5):1240-1248.
孙巧梅. 无人艇建模及逻辑网络自适应控制方法的 研究[D]. 大连:大连海事大学,2013.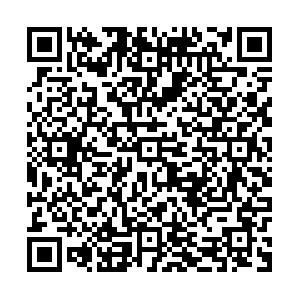 点击查看大图
计量
文章访问数:

462

HTML全文浏览量:

72

PDF下载量:

371

被引次数:

0